Sage 100
Your Total Business
Management Solution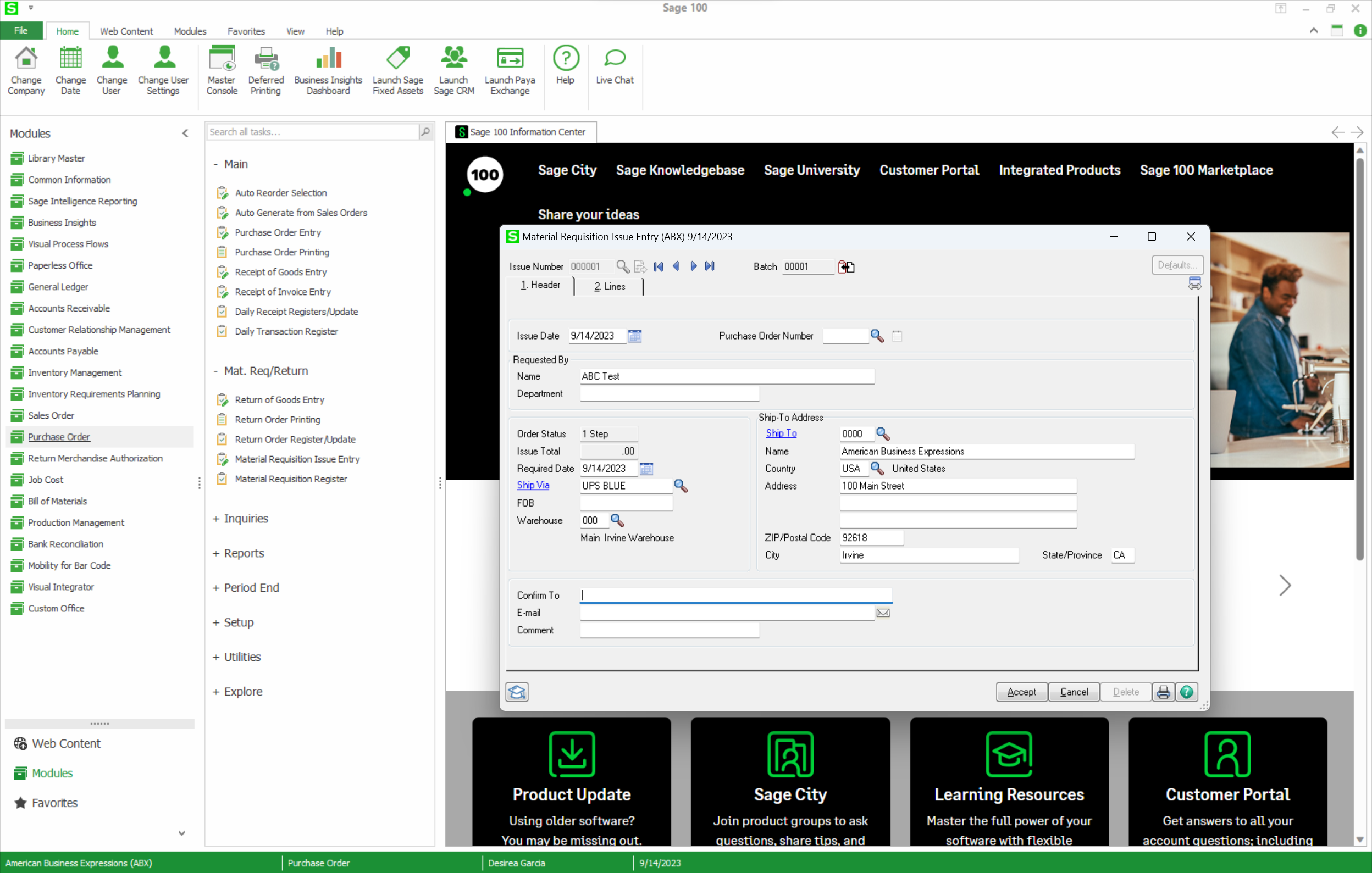 ERP Accounting Software that Empowers Growth
Sage 100cloud (formerly MAS90) enables Small to Mid-Sized Businesses to manage finances, operations & overall customer satisfaction all in one system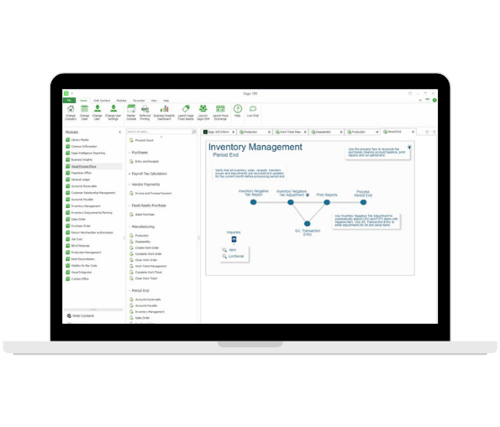 Automate Processes & Scale with Ease
Sage 100 Financial suite includes: General Ledger, Accounts Payable, Accounts Receivable, Bank Reconciliation, Credit Card Processing, E-Invoicing, Purchase Order, Sage Fixed Assets, and Sage Intelligence Reporting.
Gain visibility into daily activities and ongoing operational performance with reporting & insight tools like Crystal Reports, Sage Intelligence Reporting & Business Insights all within Sage 100.
Make data-driven decisions when you gain visibility into all facets of the business. Manage warehouse operations through the entire distribution cycle and integrate BOMs & Production Management to improve lead times and resource allocation in your manufacturing operation.
Sage 100 offers a comprehensive suite of payroll and time tracking benefits including: automating tax table updates and deduction calculations, tracking pensions and benefit accrual, managing direct deposits effortlessly, e-filing W-2 forms, monitoring PTO and sick leave, job-specific tracking with Job Cost, efficient overtime management, and automated attendance data collection.
Maximize Operational Efficiency
+
0
Years as a Sage Partner
Sage 100
Industries We Support
Why Customers Choose Sage 100
Our system used to be very slow. Lots of downtime, duplicity in entries, hard to plan financials reports, or have accurate inventory. Lucid helped us get everything in one place and with Sage 100, gave us a foundation for growth.
They are our fix it team.

Consultant for NuWhirl Systems Corporation
Sage 100 is what allows us to follow our margins over time, spotting trends and taking proactive action to maintain and grow our profitability.
Purchasing Manager at St. Joseph Paper & Packaging
We do projects on fixed bids, so it's essential that we have up-to-date information on individual projects costs. With reliable data at our fingertips, we can work smarter and make speedy changes while work is still in progress to maintain profitability.
Office Manager at Narron Construction
Get a Free Consultation on How Sage 100 Can Make Your Work Easier